The JoomISP Component was created for Joomla! CMS version 3.4. Please check in the Product description that your Server Joomla! is on propper version to ensure a smooth process.
Installation of the Main Component
Download the latest JoomISP Extension.

Login to your Joomla Administration and navigate to the Extensions Manager (Extensions →Extensions).


At the point Install and in the Package file upload section select Browse to the file, and click Upload & Install.

Installation message
After the installation, you should obtain the corresponding success message.
You can then proceed immediately with the configuration of the Extension.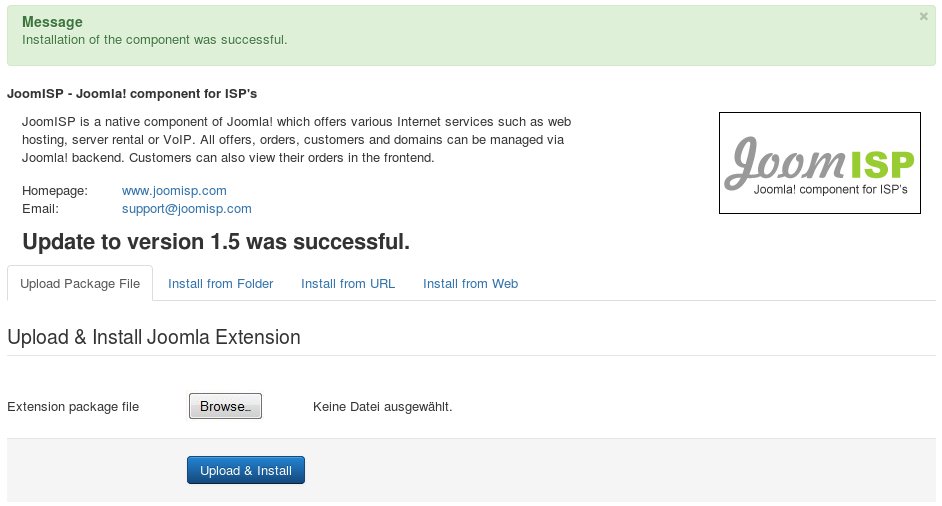 More Tips & Tricks
Most input fields in JoomISP and its extensions contains Tooltips, proving you further notes which helps to setup your system. Just mouseover the field description to show the tips!