As announced in the last post, we have recently released the first alpha version of JoomISP 4.0.1a for Joomla 4.
JoomISP 4.0.2b for Joomla 4
We released for all active Extended Packages an additional ZIP-file which is installable under Joomla 4: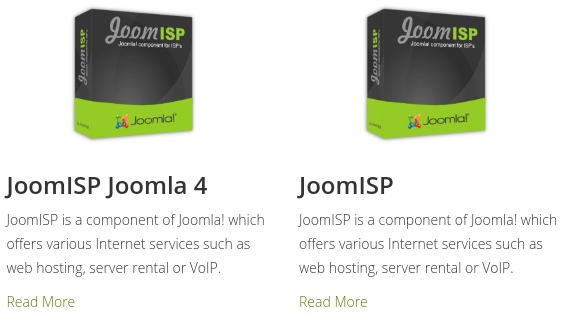 NOTE!
This release is not usable on productive environments!
Only the installation process and the front- & backend views are working! But a user cannot place an order!
Don´t write us any errors or misfunctions, we know about...
Our further development plan are following points:
2023 JoomISP v4.0.3b (Beta)
creat simple products & packages in backend
select packages in frontend and send an order


in smaller updates then will gradually integrate functions that are currently available in the Joomla 3 version, eg coupons, the countless individual settings, a.s.o.
Any plugins & modules remain untouched until a stable component is available.
Unless, with one or more clients are agreed on a development contract...
Just come back here in the next weeks/months, subscribe to the newsletter or follow us on social media, it's worth...
New JoomISP Demo based on Joomla 4
We are currently in the process of setting up a demo installation based on Joomla 4, which you can access at https://demo4.joomisp.de/en/
So far, however, neither an order nor the insight into the backend is possible, because we are still working too intensively on it.