As announced in the last post, we have recently released the first alpha version of JoomISP 4.0.1a for Joomla 4.
Read in this post all the news as well as our discount sale for the Cyber Week...
JoomISP 4.0.1a for Joomla 4
We released before few days for all active Extended Packages an additional ZIP-file which is installable under Joomla 4: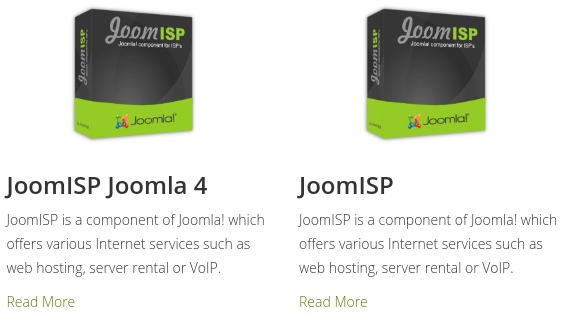 NOTE!
This release is not usable on productive environments! Only the installation process and some views in backend are working!
Don´t write us any errors or misfunctions, we know about...
Our further development plan are following points:
2023 JoomISP v4.1.1b (Beta)
Single views & save function in backend
order form & processing in the frontend


in smaller updates then will gradually integrate functions that are currently available in the Joomla 3 version, eg coupons, the countless individual settings, a.s.o.
Any plugins & modules remain untouched until a stable component is available.
Unless, with one or more clients are agreed on a development contract...
Just come back here in the next weeks/months, subscribe to the newsletter or follow us on social media, it's worth...
Cyber Week Discount for Extended Packages
As mentioned in previous posts, the demand for JoomISP & Joomla 4 is very low.
So this action will show us very well how much our customers really want JoomISP for Joomla 4.

So the contribution will flow directly into the development - per package about 3h - and will also affect the development speed based on the number. Furthermore, of course, the included packages & plugins as described on the product pages.



Simple use from 28.11.2022 until 04.12.2022 when you purchase the Extended Package following 10% discount code: CYBER2022