The Joomla development is going on with big steps, recently a new bug fix release 4.3.4 was published.

Even Joomla 5 is already being talked about, which is why we also had some thoughts in the last call...
Planned new JoomISP Update for Joomla 4
So far, we had published an alpha and a beta Version, which contained required adjustments for Joomla 4, especially in the backend.

A next update is planned for the beginning of October 2023, in which it should be possible to process an order in the frontend.



Since the Joomla developers are completely revising the plugin system, we will also follow suit and prepare the plugins included in the main component accordingly. This takes some time again, affected are among others the transfer & invoice plugin, which are essential as payment methods for the ordering process.



The Joomla 4 update files will be available until the stable release exclusively for active extended packages: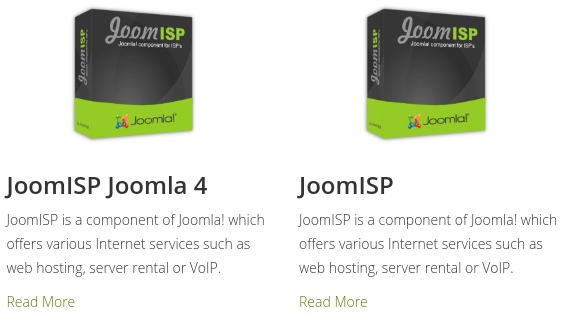 NOTE!
This release is not usable on productive environments!
Only the installation process and the front- & backend views are working! But a user cannot place an order!
Don´t write us any errors or misfunctions, we know about...
Depending on how your feedback will be after the next Release and found bugs need to be fixed, we will gradually take care of all the functionalities of the main component. However, so far we can't give a date for a stable version.
Other well-known JoomISP plugins & modules remain untouched for the time being, unless a customer directly orders the corresponding development...
Just come back here in the next weeks/months, subscribe to the newsletter or follow us on social media, it's worth...
New JoomISP Demo based on Joomla 4
The demo version will continue to be expanded, but here too we are concentrating on the frontend and a working order process for the time being, before we also release the backend for testing: