Provide Digital Products & Services
So simple with the Joomla! Extension JoomISP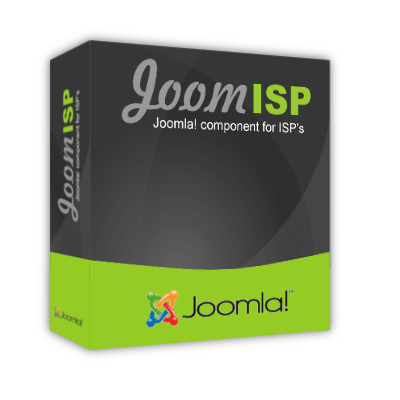 Made Internet services easy
Provide various Services or digital Products to your customers!
Connection to different servers Control Panels
Perfect for web hosters with simple connection via plugins to various control panels!
Access to payment systems
Offer easy paying way with payment plugins to your customers!
Take advantage of JoomISP
Unique
JoomISP is unique when individual services or downloads with Joomla! want to offer.
Easy Extendable
With numerous interfaces to payment services and Server Control Panels JoomISP is easily expandable.
Support
Our support is of course help and advice for your project aside!
development
Our development is available with individual needs and programming aside.
JoomISP worldwide usage

English

Spanish
Slovak

German

France

Dutch

Italian

Russian

Danish

Hebrew

Greek
JoomISP Extended
141,70 €
/ plus tax
unlimited use even after the expiry
12 month access to Documentation & Support
12 month access to all Downloads
JoomISP Main Component
Language Files
Whois Modul
Payment Interfaces
Plugin for Plesk Panel 12
Plugin for cPanel
Plugin for i-MSCP
Plugin for LiveConfig
Plugin for ISPConfig 3
Plugin for Confixx 3
Plugin for ispCP Omega
Plugin for g*Sales 2
Plugin for viPanel
Plugin for Providerbox
JoomISP Advanced
88,70 €
/ plus tax
unlimited use even after the expiry
6 month access to Documentation & Support
6 month access to following Downloads
JoomISP Main Component
Language Files
Whois Modul
Payment Interfaces
one Plugin for your Server Control Panel
JoomISP Basic
29,70 €
/ plus tax
unlimited use even after the expiry
1 month access to Documentation & Support
1 month access to following Downloads
JoomISP Main Component
Language Files
Whois Modul
Payment Interfaces
Our Packages are only for commercial customers and employers or legal entities not to consumers.
Payment is made completely through DigiStore24 which are also your contractor. Here you have several popular payment methods to choose from.
Our Team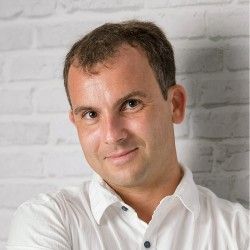 Project Leader, Webdesign, Marketing, Development, Support
I created my
IT Company Medialekt
with just 18 years. Especially in recent years, I specialized in web design, web programming and server administration.
Other projects are for example
JooWI Online
, a online ERP solution based on Joomla.
The
Sofort-Website
project is a Joomla based website manager, which provide installing a ready site for the customer within a few seconds. Contact data from the company is automatically inserted via a set of dynamic variables.
My first contact with JoomISP was in 2012, where I wanted to offer web hosting on my Joomla Website. Jonas already supported me well and quickly and I realized the potential, especially in view of my other activities such JooWI Online and Server Administration.
In JoomISP I am responsible for web design and project management. Later, I will certainly do the one or other programming, such as a connection to JooWI ERP and various domain registrar interfaces.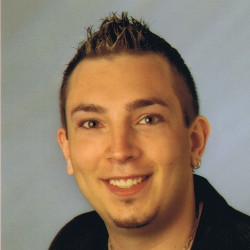 Kundenbetreuung & Support
I founded my
company HaSysTec
in December 2005 for sell mobile telephony. Gradually came more fields like web design, web hosting and hardware & software. So my Company was upgraded to a full service provider in the IT sector.
Today the focus is web design, web hosting and it support for small and midsize companys.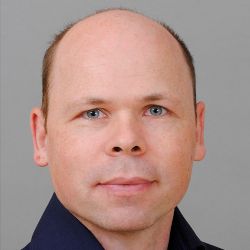 My daily business is creating individual software solutions, where Joomla extensions are a considerable part of my development activities. Working for big companies like Carl Zeiss and Nokia quite a long time earlier, I'm now on my own as software freelancer since 2013.
One example of my Joomla project is JooWI-Online, a ERP solution founded by Roland Meier. Based on the experiences made at this project, there was no need to hesitate when Roland asked me whether I would support JoomISP as well.
JoomISP Core and Plug-In Development is my part inside the team.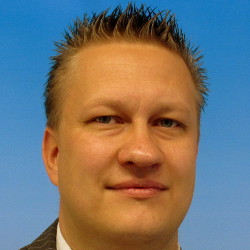 With the company
KNICK-EDV
I have been working since 1994 in the IT sector.
First in the areas of PC, mobile Phones, and Internet Access for private and small companies. In 2004 the label
webshooter.de
is started with webhosting and server.
At first i use JoomISP as a customer and then create my own plugins. In the current Team I am concerned with the development and support.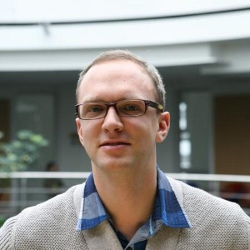 I founded JoomISP in 2008 and led it until 2015. In 2016 I resigned from the project due to lack of time but are still involved in the background to support the current project team.

It all started in 2006 with the development of the Webhosting Component (Wh-Com), which I developed for a friend who was running a webhosting company, as at that time there was no suitable component to offer webhosting with JoomISP. As the demand was high, I decided to release JoomISP as OpenSource. The first stable released was published on 4th February 2007. The component was continuesly extended and nearly completely rewritten for Joomla 1.5 - which resulted in the release of JoomISP.