Provide Digital Products & Services
So simple with the Joomla! Extension JoomISP
Made Internet services easy
Provide various Services or digital Products to your customers!
Connection to different servers Control Panels
Perfect for web hosters with simple connection via plugins to various control panels!
Access to payment systems
Offer easy paying way with payment plugins to your customers!
Whitsun 2018 & the General Data Protection Regulation
After the last turbulent weeks working on the coming GDPR we provide you on Whitsun 2018 good news:
For the JoomISP Extended Package you can get until 25.05.2018 a 20% Discount Code !
From now on, just use the following code for a New purchase, Upgrade or Renewal: D5GV0
Access now!
All important information about the latest JoomISP Update and the GDPR topics can be found as usual in our Blog!
Take advantage of JoomISP
Unique
JoomISP is unique when individual services or downloads with Joomla! want to offer.
Easy Extendable
With numerous interfaces to payment services and Server Control Panels JoomISP is easily expandable.
Support
Our support is of course help and advice for your project aside!
development
Our development is available with individual needs and programming aside.
Extended Support & Special Deals from JoomISP
Do you already know our Extended Support?
Do you have general questions about Joomla, other Extensions or web programming?
An update or third person destroyed your site and you do not know what to do next?
Exactly for this we have created for you this new area that you can easily use:
Norbert or I will dedicate ourselves to your topic and make an appointment and a first, non-binding time estimate

simply buy the desired time quota from the appropriate person on the Extended Support page
In this area, we will also be offering new suitable special offers, for example Installation and Maintenance of web servers or recommended server providers!
JoomISP worldwide usage

English

Spanish

Slovak

German

France

Dutch

Italian

Russian

Danish

Hebrew

Greek
unlimited use even after the expiry


12 month access to Documentation & Support


12 month access to all Downloads
JoomISP Main Component
Language Files
Payment Interfaces
Plesk 12 Plugin
ISPConfig 3.1 Plugin
LiveConfig Plugin
cPanel WHM Plugin
ispCP Omega Plugin
i-MSCP 1.1 Plugin
Confixx 3 Plugin
viPanel Plugin
Providerbox Plugin

InterNetworX Plugin
InterNetX Plugin
gSales Plugin
AcyMailing Plugin
Whois Module
Progress Module
JoomISP Upgrades
upgrade the JoomISP Basic Package with helpful Plugins & Modules


unlimited use even after the expiry


each 1 month access to the Download



each Plugin 49,70 €

/ plus tax
Plesk 12 Plugin
ISPConfig 3.1 Plugin
LiveConfig Plugin
cPanel WHM Plugin
ispCP Omega Plugin
i-MSCP 1.1 Plugin
Confixx 3 Plugin
viPanel Plugin
Providerbox Plugin

InterNetworX Plugin
InterNetX Plugin
gSales Plugin
only 19,70 €

/ plus tax
AcyMailing Plugin
WhoIS Module
Progress Module
unlimited use even after the expiry


1 month access to Documentation & Support


1 month access to following Downloads
JoomISP Main Component
Language Files
Payment Interfaces
Our Packages are only for commercial customers and employers or legal entities not to consumers.
Payment is made completely through DigiStore24 which are also your contractor. Here you have several popular payment methods to choose from.
Our Team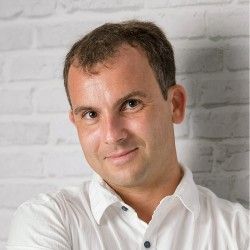 Project Leader, Webdesign, Marketing, Development & Support
I lead my company Medialekt since 1999. Especially in the last years I specialized mainly in web design, web programming and server administration.
With JoomISP I had my first contact in 2012 as I tried to offer webhosting on my Joomla! Homepage. Jonas Brand gaven me good support here and I quickly realized the potential of the Extension, especially with regard to my other activities such as web hosting and server administration.
Other projects of mine are e.g. JooWI Online & Digistore Connect.
JooWI Online and the Hosting Version JooWI are Joomla! based enterprise solutions for managing all Contacts, Articles & Services, and Actions such as Quotes and Invoices. The extension was built in 2010 for personal use and is since actively developed by Norbert and myself.
Digistore Connect is also a Joomla! Extension which connect the affiliate and payment service provider Digistore24 with Joomla! This makes it possible to sell highly automated Digital Services such as time-dependent Memberships.
Private I run several blogs, most recently I deal with the topic of home technic & automation. Furthermore, I am a passionate runner and swimmer and therefore happy with family & dog in nature.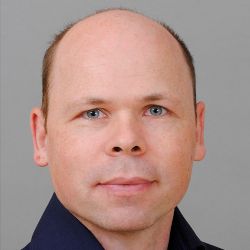 My daily business is creating individual software solutions, where Joomla! Extensions are a considerable part of my development activities. Working for big companies like Carl Zeiss and Nokia quite a long time earlier, I'm now on my own as software freelancer since 2013.
One example of my Joomla! project is JooWI-Online, a ERP solution founded by Roland Meier. Based on the experiences made at this project, there was no need to hesitate when Roland asked me whether I would support JoomISP as well.
JoomISP Core and Plug-In Development is my part inside the team.