As a little "christmas present" we worked hard in the last days to provide you in time the brand new JoomISP update.
And here it is, JoomISP v1.9.1 totally refactored according the Joomla! 3 framework.
All in this content described files are available in our demo.joomisp.de Demo site for a try!
JoomISP Component v1.9.1
In the main component, we transfered the old Control Panel into a new Dashboard, containing the most important data and functions making your working process easier. In the "Older Downloads" section you can find also a v1.9.0 version which contains the old CPanel for the case that we missed finding bad bugs. Our tests according the Joomla! 3 refactoring and the Dashboard was successfull but at first we release it savely as Beta!
Please feedback in case of unknown errors!
WhoIS Module v1.9.0
This version contains the loading of the jQuery libraries which are required from the new ajax calls. Normally every newer and well coded template loads this but we have seen, that older or self made templates doesn´t and throw Javascript errors.
Progress Module v1.1.0
We stepped through your wishlist and found a Progress Module, which we provide today. It´s already loaded in the demo.joomisp.de on the webhosting packages views and you can test. With easy overrides you can already code today nice loading bars for example!
A description will come in the following days.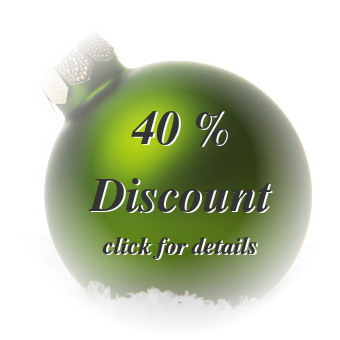 The christmas ball on 24.12.2016 is 10x usable!
Today we wish you a merry christmas and we are looking glad in a great 2017 with you!